Professional counseling services are available to Spanish speaking individuals, families, couples, youth and children. Counseling is available either at the Community Center or over the phone. Please call ahead to schedule an appointment.

Who is our professional?

Zaida J Ortiz is a professional in Educational Psychology with over 25 years of experience in various work and volunteer settings.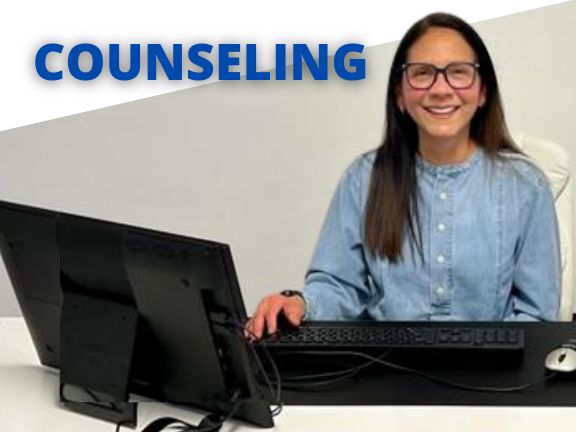 She obtained her university degrees in Educational Psychology from the Universidad Laica Vicente Rocafuerte in Guayaquil, Ecuador. She has taken accredited courses in different educational institutions related to family dynamics, children with special needs, cognitive, motor, and language difficulties, behavioral problems, and vocational career decision-making for school-aged children, adolescents, and young adults.
She has worked as a school psychologist at Fasinarm, a foundation for children and adults with special needs. She has also done teaching internships at the Lorenzo Ponce Psychiatric Hospital in Guayaquil and collaborated with families affected by alcoholism at an Alcoholics Anonymous center. Additionally, she has volunteered at a correctional center for girls and adolescents at risk.
Zaida J Ortiz is a Master's degree holder in Pastoral Clinical Psychology, a Diploma holder in Spiritual Psychology, and an Ordained Chaplain. Currently, she serves the community as a Christian counselor at the Alfa y Omega Community Center, applying principles and truths from the Bible as the primary resource in analyzing and diagnosing situations faced by her patients. She believes that counseling can be grounded in biblical values as the Bible proclaims to be sufficient for everything we need (2 Peter 1:2-4). She encourages her patients to maintain the perfect joy of the Lord, which allows them to see difficulties as part of their life's purpose.
WE NEED YOU!
Countless families have benefited from your donations to the Alpha & Omega Community Center.  Make your contribution by donating via PayPal.