Professional counseling services are available to Spanish speaking individuals, families, couples, youth and children. Counseling is available either at the Community Center or over the phone. Please call ahead to schedule an appointment.
Who is our professional?
Angela Arce is a Clinical Psychologist who specializes in family counseling.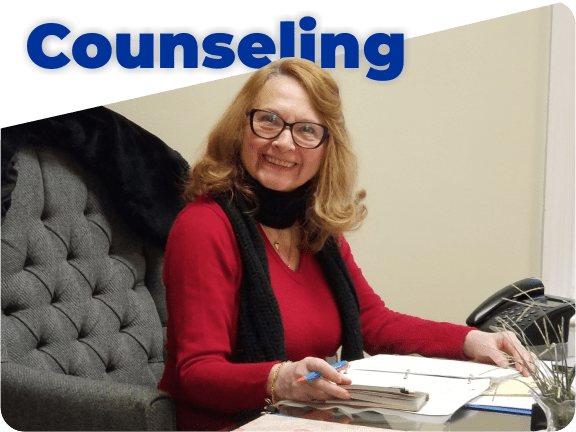 Angela Arce studied at Garcilaso de la Vega University in Lima , Peru , for six years after which she also obtained two post-grad diplomas in her specialty.
She taught as professor in her alma mater for seven years.  She also served as Clinical Psychologist at the University counseling facility.
Later she was named head of the Wellness and Human Development department at World Vision International in Peru.
In 1991 she came to the U.S. to help organize the counseling department at the Alpha & Omega Community Center, where she still directs the counseling program and leads workshops serving Hispanic families in the Lancaster area.
Ms. Arce has more than 30 years of experience as a Christian psychologist.
WE NEED YOU!
Countless families have benefited from your donations to the Alpha & Omega Community Center.  Make your contribution by donating via PayPal.